We are solution providers.
Skip to site navigation
Erlog provides solutions, services and technologies that work the way they should.
Within a wide experience in large-scale solutions for digital information, we offer services in the scope of information networks, server maintenance, support, IP Communications (voice & video) and software development (online, offline & mobile).
Click here to learn more
About Us
Erlog provides solutions, services and technologies that work the way they should.
Within a wide experience in large-scale solutions we have a solid track record of delivering quality projects on time and within budget and have successfully released technologies and products in several countries.
In the last 10 years we have been committed to making a difference. We have been building a foundation of collaborators that excel in their field of development to help our customers achieve and sustain success.
Together with the knowledge, willingness to innovate and sustained growth, our main mission is to use the latest technologies to provide and promote high levels of interaction in the use of its products, with constant care and support for its users needs.
Click here to learn more about our services
"

Tytec found in Erlog a privileged partner in pursuing its growth strategy in the areas of IT. With the evolution the market has had, Erlog ​​allows us to be rested for the future, because their processes of constant search for technological innovation, service quality and customer satisfaction, Erlog is the ideal partner to jointly face the major challenges that are coming our way.

"

Mário Fonseca
Administrator

"

Working with Erlog is like working with a fine Taylor, where everything is made by measure, with detail and perfection. In the conception, maintenance and technical assistance, Erlog comes through and sets itself apart from the rest, and among their competitors, makes the difference. Tailoring and efficiency are the best words to describe Erlog.

"

Jorge Dinis
Editor
show site navigation
Our Services
Out team concept is based on a foundation of collaborators that excel in their field of development. That's the secret to our success. Within our core group we are absolutely confident that our team can solve and achieve with a high level of success a solution for whatever needs we may encounter.
Information Networks
Creating and managing networks, storing information, sharing that same information, using it with a collaborative perspective, our even keeping it secure is a challenge in itself. But doing so, and at the same time, customizing it to specifics needs and budgets is where we are most proficient.
Unified Communications
View, optimize, and manage your entire communications system from one screen. Whether using our UC product IPUCS our other proprietary solution we can help install, configure, optimize and suport at a high level of responsiveness.
Software Development
Wether it is web-based or standalone, we follow proven methodologies to achieve the final manifestation of the product without setbacks. Research, new development, prototyping, modification, reuse, re-engineering, maintenance, we provide a complete set of solutions and knowledge.
Server maintenance & Support
Information flow rate is exponentially increasing every second. No company, regardless of their network size, can aford downtime, partial failure or a slight performance decrease. With years of experience in server customing and maintenance, our knowledge is available 24/7.
show site navigation
Our Work
CIMLT

Help Desk
Information Networks
Web Development
Web Design
Unified Communications

motorpress

Server Maintenance
Mobile App Development
Web Development
Web Design

UTL - Universidade Técnica de Lisboa

Server Maintenance
Help Desk
Information Networks
Web Development
Web Design
E-Commerce
Unified Communications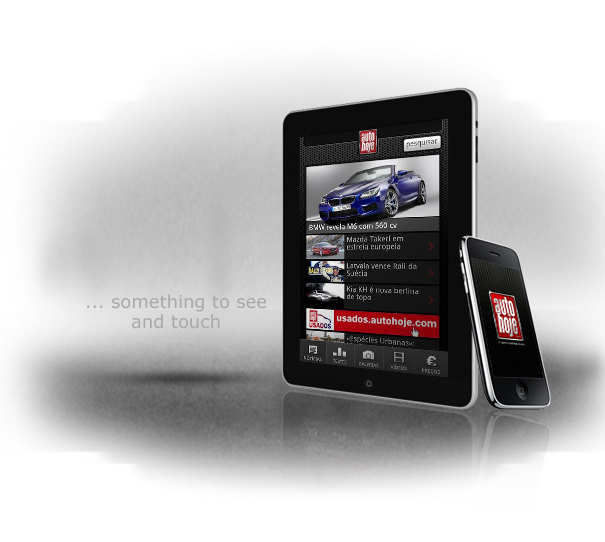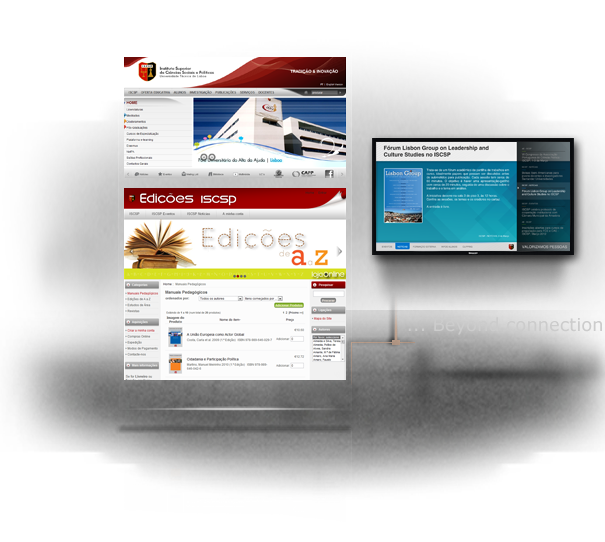 show site navigation
IPUCS, IP Unified Communication Server
It's more than just a phone.
With IPUCS, in addition to traditional telephony features, it provides advanced capabilities, such as video, mobility, presence, preference, and full-featured conferencing services in a single product.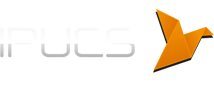 IPUCS, provides a consistent unified user interface and user experience across multiple devices, plataforms and media types. Just connect and start using!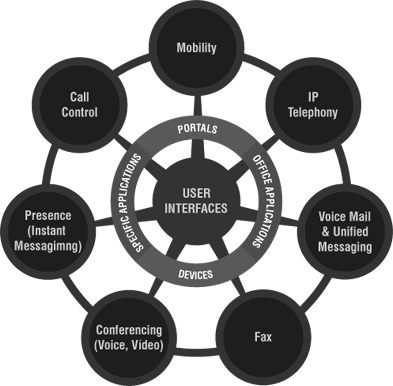 Simplify voice systems with IPUCS to cut costs and dramatically streamline provisioning and maintenance.
Extend video capabilities through a single infrastructure.
Build productivity with comprehensive unified communications to help workers communicate and work more effectively.
Enable mobility with embedded unified mobility software capabilities to keep workers productive wherever they are, with any content type, on any device.
Improve collaboration: Click to begin an IM session, initiate a phone call, or easily start a video-conferencing call.
And by the way:
Complete and fast all around CRM integration.
Record calls and receive them through e-mail.
Full integration with e-mail client contacts.
Connect voice mail service with e-mail.
Use call encryptation (SRTP, Secure Real-time Transport Protocol).
Multiprotocol platform (SIO, h323, BRI/PRI, SCCP, XMPP, etc).
contacts us to know more
show site navigation
Contact Us
If you have any questions or you want to meet with us, you can contact us with following methods:
Atelier Lógico
Rua António Sardinha, 43 Aroeira, Seixal
2820-365 Portugal
Tel *
Fax
info@erlog.pt
www.erlog.pt
* Chamada para a rede fixa nacional
show site navigation